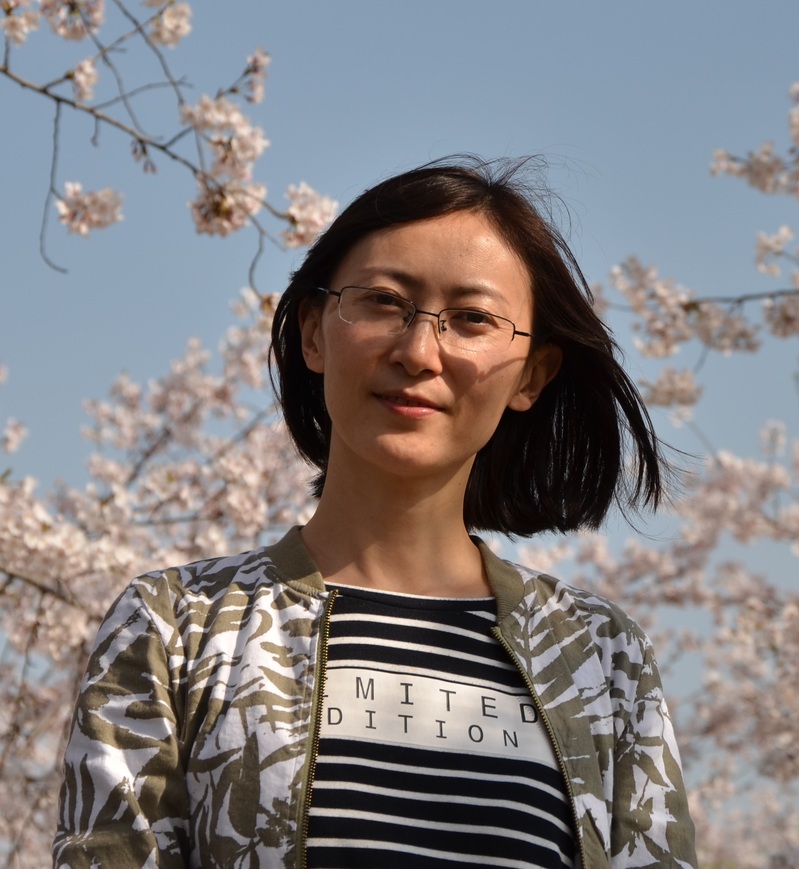 姓名:公晓红
职称:副教授
电子邮箱:gongxh@fudan.edu.cn
办公地点:江湾校区生科楼A605
办公电话:021-31246609
研究方向
精神分裂症、双相障碍、重性抑郁症、孤独症等重性精神疾病严重危害人类健康。课题组从基因组学、代谢组学、蛋白组学、脑影像等多层次研究精神疾病的基因型-表型关系,挖掘生物标志物以促进疾病的客观诊断;采用小鼠模型解析人类精神疾病重要基因变异的分子病理机制。
个人简介
北京大学医学学士、博士。2005-2007年在法国Institute Pasteur进行博士后研究。2007年起在复旦大学任教。
授课情况
《精神卫生学概论》、《人类进化》、《遗传与疾病》
招生专业
遗传学
代表性论文和论著
Chang M#, Womer FY#, Gong X#, Chen X, Tang L, Feng R, Dong S, Duan J, Chen Y, Zhang R, Wang Y, Ren S, Wang Y, Kang J, Yin Z, Wei Y, Wei S, Jiang X, Xu K, Cao B, Zhang Y, Zhang W, Tang Y*, Zhang X*, Wang F*. Identifying and validating subtypes within major psychiatric disorders based on frontal-posterior functional imbalance via deep learning. Molecualr Psychiatry. 2020 Oct 1. doi: 10.1038/s41380-020-00892-3.

Qin Y#, Kang J#, Jiao Z, Wang Y, Wang J, Wang H, Feng J, Jin L, Wang F, Gong X. Polygenic risk for autism spectrum disorder affects left amygdala activity and negative emotion in schizophrenia. Translational Psychiatry. 2020 Sep 21;10(1):322. doi: 10.1038/s41398-020-01001-2.

Cui L#, Gong X#, Chang M, Yin Z, Geng H, Song Y, Lv J, Feng R, Wang F, Tang Y*, Xu K*. Association of LHPP genetic variation (rs35936514) with structural and functional connectivity of hippocampal-corticolimbic neural circuitry. Brain Imaging Behav. 2020 Aug;14(4):1025-1033.

Cui, L., Wang, F., Yin, Z., Chang, M., Song, Y., Wei, Y., Lv, J., Zhang, Y., Tang, Y. *, Gong, X. *, & Xu, K*. Effects of the LHPP gene polymorphism on the functional and structural changes of gray matter in major depressive disorder. Quantitative imaging in medicine and surgery, 2020,10(1), 257–268.

Zhang L#, Qin Y#, GongX#, Peng R, Cai C, Zheng Y, Du Y, and Wang H. A promoter variant in ZNF804A decreasing its expression increases the risk of autism spectrum disorder in the Han Chinese population. Transl Psychiatry. 2019 Jan 22;9(1):31.

iu F#, GongX#, Yao X, Cui L, Yin Z, Li C, Tang Y, and Wang F. Variation in the CACNB2 gene is associated with functional connectivity of the Hippocampus in bipolar disorder. BMC Psychiatry. 2019 Feb 11;19(1):62.

Cui L, Wang F, Chang M, Yin Z, Fan G, Song Y, Wei Y, Xu Y, Zhang Y, Tang Y*, Gong X*, Xu K* . Spontaneous Regional Brain Activity in Healthy Individuals is Nonlinearly Modulated by the Interaction of ZNF804A rs1344706 and COMT rs4680 Polymorphisms. Neurosci Bull. 2019 Aug;35(4):735-742.

Cui L#, Gong X#, Tang Y#, Kong L, Chang M, Geng H, Xu K, Wang F. Relationship between the LHPP Gene Polymorphism and Resting-State Brain Activity in Major Depressive Disorder. Neural Plasticity. 2016:9162590.