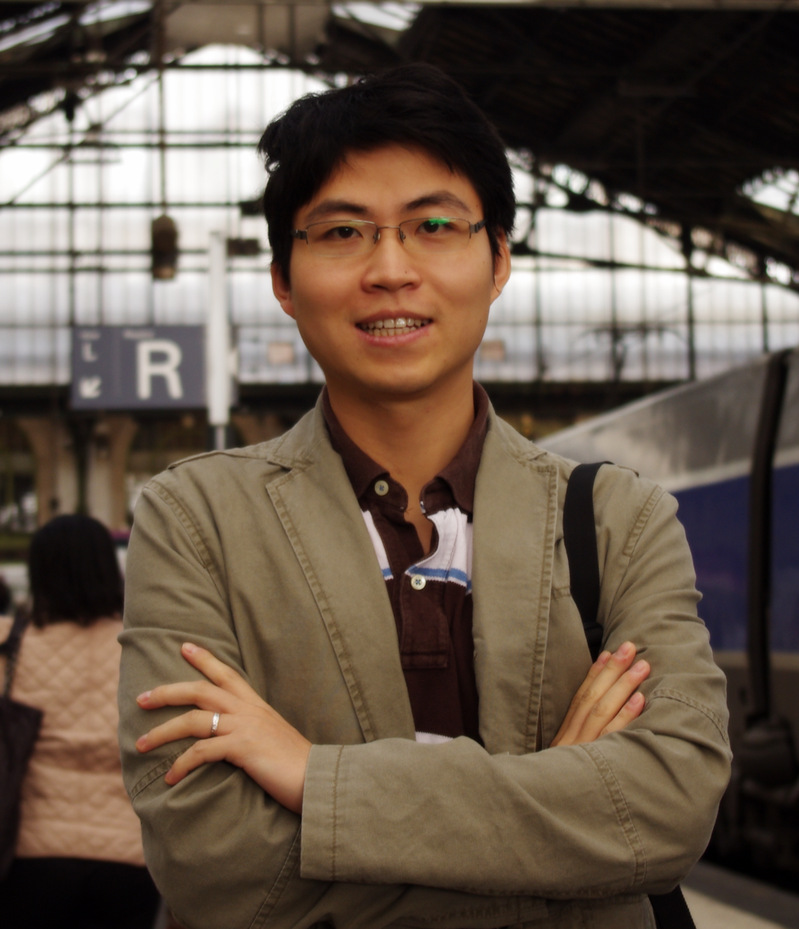 教师基本信息
职称:研究员
电子邮箱:chend@fudan.edu.cn
办公地点:复旦大学生命科学学院E301-2
办公电话:021-31246742
个人简介
2008年毕业于中国科学技术大学,细胞生物学博士。毕业后赴美国贝勒医学院从事生物质谱和蛋白质组学博士后研究工作。2012年全职回国在北京蛋白质组研究中心任副研究员、研究员。2013年入选北京市第九批"海聚工程",2014年入选"北京市优秀青年人才"。2015年起受聘为复旦大学生命科学学院研究员。
研究方向
发展蛋白质组学新技术新方法;基于质谱/蛋白质组学技术的转录调控研究;蛋白质组各高维度关系解析(配体-受体、酶-底物等)。在大规模、低丰度、高维度蛋白质组学技术开发与应用方面具备特色,建立了国际上最高效的蛋白质组深度覆盖平台和首个蛋白质组数据综合分析云平台;发明了细胞内源性转录因子大规模鉴定、活性定量方法和单一转录因子转录调控复合物质谱研究模式。近5年以第一作者或通讯作者在Nature Biotechnology、Molecular Cell、Journal of Experimental Medicine、Nature Communications、PNAS、Molecular & Cellular Proteomics、Analytical Chemistry等高水平杂志发表论文11篇。作为项目负责人主持科技部国际合作项目1项、863子课题1项、国家自然科学基金1项、北京市自然科学基金面上项目1项、北京市留学人员择优资助重点项目1项。获得中国专利3项、美国专利1项。
获奖情况
2013年北京市第九批"海聚工程"
2014年北京市第七批"优秀青年人才"
代表性论文和论著
1. Feng J#, Ding C#, *, Qiu N#, Ni X#, Zhan D#, Liu W, Xia X, Li P, Lu B, Zhao Q, Nie P, Song L, Zhou Q, Lai M, Guo G, Zhu W, Ren J, Shi T*, Qin J*. Firmiana: Towards a One-stop Proteomic Cloud Platform for Data Processiong and Analysis. DOI: 10.1038/nbt.3825, Nature Biotechnology, 2017. (#Co-first author, *Co-corresponding author)
2. Zhou Q, Liu M, Xia X, Gong T, Feng J, Liu W, Liu Y, Zhen B, Wang Y, Ding C*, Qin J*. A Mouse Tissue Transcription Factor Atlas. DOI: 10.1038/ncomms15089, Nature Communications, 2017. (*Co-corresponding author)
3. Lang X, Tang T, Jin T, Ding C*, Zhou R*, Jiang W*. TRIM65 Catalyzed Ubiquitination is Essential for MDA5-mediated Antiviral Innate Immunity. Journal of Experimental Medicine. 2017.2.1, 214(2): 459~473. (*Co-corresponding author)
4. Shi W, Li K, Song L, Liu M, Wang Y, Liu W, Xia X, Qin Z, Zhen B, Wang Y, He F, Qin J, Ding C. TFRE on Tip (TOT): A sensitive approach for large-scale endogenous transcription factor quantitative identification. Analytical Chemistry. 2016.12.20, 88(24): 11990~11994.
5. Liu M, Ge R, Liu W, Liu Q, Xia X, Lai M, Liang L, Li C, Song L, Zhen B, Qin J, Ding C. Differential proteomics profiling identifies lipid droplet proteins and biological functions in high fat diet induced fatty livers. J Lipid Res. 2017 Feb 8. pii: jlr.M071407. doi: 10.1194/jlr.M071407. [Epub ahead of print]
6. Wei J, Zhang Y, Jia Q, Liu M, Li D, Zhang Y, Song L, Hu Y, Xian M, Yang H, Ding C*, Huang L*. Systematic investigation of transcription factors critical in the protection against cerebral ischemia by Danhong injection. Sci Rep. 2016 Jul 19;6:29823. (*Co-corresponding author)
7. Ding C, Chan D, Liu W, Liu M, Li D, Li C, Jin J, Malovannaya A, Jung SY, Zhen B, Wang Y, Qin J. Proteome-wide profiling of activated transcription factors with a concatenated tandem array of transcription factor response elements. Proc Natl Acad Sci U S A. 2013 Apr 23;110(17):6771-6.
8. Ding C, Li Y, Guo F, Jiang Y, Ying W, Li D, Yang D, Xia X, Liu W, Zhao Y, He Y, Li X, Sun W, Liu Q, Song L, Zhen B, Zhang P, Qian X, Qin J, He F. A cell-type-resolved liver proteome. Mol Cell Proteomics. 2016 Oct;15(10):3190-3202.
9. Ding C, Jiang J, Wei J, Liu W, Zhang W, Liu M, Fu T, Lu T, Song L, Ying W, Chang C, Zhang Y, Ma J, Wei L, Malovannaya A, Jia L, Zhen B, He F, Qian X, Qin J. A Fast Workflow for Identification and Quantification of Proteomes. Molecular & Cellular Proteomics. 2013 Aug;12(8):2370-80.
10. Foulds CE#, Feng Q#, Ding C#, Bailey S, Hunsaker TL, Malovannava A, Hamilton RA, Gates LA, Zhang Z, Li C, Chan D, Bajaj A, Callaway CG, Dean P. Edwards DP, Lonard DM, Tsai SY, Tsai MJ, Qin J, and Bert W. O'Malley BW. Proteomic Analysis of Coregulators Bound to ER on DNA and Nucleosomes Reveals Dynamic 'Poised' Complexes. Molecular Cell. 2013 Jul 25;51(2):185-99. (#Co-first author)
11. Ding C, Li Y, Kim BJ, Malovannaya A, Jung SY, Wang Y, Qin J. Quantitative analysis of cohesin complex stoichiometry and SMC3 modification-dependent protein interactions. J Proteome Res. 2011 Aug 5;10(8):3652-9.
12. Ding C, Wei H, Sun R, Zhang J, Tian Z. Hepatocytes Proteomic Alteration and seroproteome analysis of HBV Transgenic Mice. Proteomics. 2009 Jan;9(1):87-105.
13. Wei J#, Ding C#, Zhang J, Mi W, Zhao Y, Liu M, Fu T, Zhang Y, Ying W, Cai Y, Qin J, Qian X. High-throughput absolute quantification of proteins
using an improved two-dimensional reversed-phase separation and quantification concatemer (QconCAT) approach. Anal Bioanal Chem. 2014 406:4183–4193 (#Co-first author)